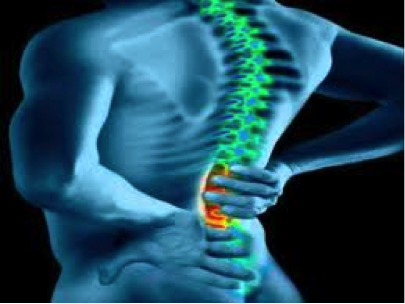 When you think about a chiropractor you think that they only crack or "pop" your back. However, a chiropractor has many other talents and qualities. These qualities do not necessarily start and stop with the actual trained techniques used in treatment.
One of the main and most important skills that a chiropractor must have isn't related to the actual work learned in schooling. They should have excellent business skills to aid them in starting a successful practice. This will then lead them to successful growth in their practice as well. Accounting and marketing skills are also an important trait in this effort. Possessing strong communication skills to be able to communicate well with patients is also important. The chiropractor will then have satisfied patients that have a good understanding of their treatment plan and their specific needs. This also puts patients at ease during their treatment(s).
Showing empathy and focusing on their specific patient are also qualities that a chiropractor must possess. This creates trust with the doctor and the patient making it easier to get the specific ailments discussed and a treatment plan in place that will help the patients for long term wellness. Having a wealth of knowledge and a passion for their work also helps aid their patients while providing excellent information for a treatment plan that will include the most up to date treatments, exercises and nutrition. This also helps create a sense of purpose with the chiropractor when helping patients, while this may include showing humility if it's felt that a different kind of medical treatment would be better suited. A great chiropractor is not afraid to admit their services may not be the best way to go and aren't too proud to seek help if required.
The most super important qualities of having great manual coordinator, in another words they are good with their hands. This is essential when practicing one of many treatment techniques. The most specialized technique is manual and manipulation with emphasis in spinal manipulation.
These techniques can be dated back to over 3000 years ago in Chinese writings. A modern change in techniques happened in the 19th century, especially in here in the Unites States, gaining most recognition in the 1980's. It's here in North America that chiropractors treat 90% of all manipulative treatments.
The spinal manipulation or adjustment is described as the hands massage, mobilize, stimulate, apply traction or influence otherwise the spine and other related tissue. Spinal manipulation has a considerable amount of debating due to the safety concerns, especially when treatment is inclusive of the cervical spine.
There are also options for patients that don't respond to normal chiropractor care and may be required to have a specialized manipulated procedure that is done in a hospital under general anesthesia called MUA or Manipulated under Anesthesia.
There are many things to discuss and work with your doctor about for a treatment plan, but be sure that your doctor has the must have qualities. This will ensure your treatment plan is right for you, at the same time ensuring that the most trusted doctor has been found to entrust your body to.